ABOUT THIS COURSE
This course offers a two-week deep dive into the process of releasing an album independently. It's designed to help artists reach the maximum number of fans on an efficient, minimal budget. Taught by artist manager, entrepreneurship professor, Olivia Management CEO, and music industry pro Erin Anderson, this course is geared toward musicians who have created a beautiful album but aren't sure what to do next.
WHO SHOULD TAKE THIS COURSE?

Artists with little to no experience in the music industry as well as independent artists with careers in full-swing will learn tips and strategies in this course to help them make the most of their budget while reaching the largest number of fans. From how to budget all aspects of an album release to how to market your music and build a team of supporters, this course takes you step-by-step through the process of releasing an album independently. Each individual class focuses on one main topic, and includes things like easy-to-digest insider information about the music industry, advice from Erin's extensive experience in the field, templates and sample legal documents, links, quizzes, referrals to trusted resources, budget spreadsheets, to-do lists, and a wide range of content designed to make your album release process run as smoothly and successfully as possible.
WHAT WILL I LEARN?
You'll learn where to spend money, when to save money, how to budget efficiently, where to go for help, how to avoid common mistakes, how to reach the broadest audience, how to plan and execute tasks on a reasonable timeline, how to describe and develop your "brand" (or vibe), how to hire and work with specific supporting team members in PR and radio and more, best practices for social media leading up to your release, and more. Each class focuses on one main aspect of the album release process, breaking complex concepts down into bite-sized chunks through video lessons, interviews with industry experts, curated slides, images, worksheets, real-life examples, brief assignments, and even content quizzes. This course will help you streamline the album release process and feel confident in the decisions you make moving forward with your dream career.
WHAT TOPICS ARE COVERED?
Classes offered in this course are outlined below. Scroll down to the bottom of this page for a more detailed breakdown of the content in each class.
Introduction: Meet Erin, head of Educate with Olivia Management, as she discusses her background in the industry and walks you through the content and goals of this course. Includes brief instructions for navigating the course as a whole.
Money Matters: A detailed look at the costs involved in releasing an album independently. This class goes through all the major aspects to consider, from team members to album production and marketing costs, and advises where to spend money, where to save money, what outside help to hire, and how to budget efficiently.
Negotiation: Tips and tricks for negotiating with your team members with confidence to come to a win-win solution. The goal of this class is to teach you how to be clear about what's important to you, and how to make deals in which both parties walk away happy.
Fundraising: This class covers how to raise the money to make an album and promote it via crowdfunding sites and on your own. Includes tips for budgets, advice where to splurge and where to save, and pro-tips for good fundraising strategies.
Record Release Timeline: This class breaks down Erin's tried and true timeline for all of the tasks associated with releasing an album into weekly, bite-sized lists. Featuring Erin's spreadsheet available for download as well as a video walk-through explaining how to use the spreadsheet to plan your own release!
Radio Promotion: How to find, hire, manage, and work closely with a radio promotion team. Includes personal anecdotes about Erin's experience working with radio promoters, sample budgets, and dos and don'ts of planning a radio promotional campaign.
Playlists and Streaming Promotion: We walk you through the process of submitting your music to streaming playlists, explain the various platforms, show you how to use the artists' features on popular platforms like Apple Music, Pandora, and Spotify.
Branding and Social Media: How to create a comprehensive social media strategy and a cohesive brand. This class covers best practices for branding, what art materials are needed for a new album release, how to find and prepare visuals that represent your music, and what makes an artist's branding effective. Includes interviews with marketing and social media experts from the music industry.
Publicity 101: How to find, hire, manage, and work closely with a publicist to grow your buzz. Explains the benefits of working with a great publicist, what makes a publicist great versus ineffective, and how to make the best use of your relationship with a publicist.
Production and Distribution: This class walks you through the production and distribution process, with links to suggested vendors, tips for timing and budget, explanations of what not to do, real-life examples and advice, and an overview of distribution agreements.
Release Week: Covers everything you need to know, plan, and do the week of your album release. From drumming up excitement on social media to planning a release party, listening party, or show, this class will help you feel confident, prepared, and excited the week your music hits the world.
Tech Tools: A comprehensive list of all tools that Olivia Management uses to manage artists efficiently and stay on top of deadlines, including links to download documents, discount codes, quick tutorials, referrals for specific websites, tips, and best practices.
Bonus Materials: Additional resources here include Erin's list of relevant books to read, TED Talks to watch, examples of press kits (EPKs), music blogs to follow, and other ways to continue learning after you've finished the course work.
Your Instructor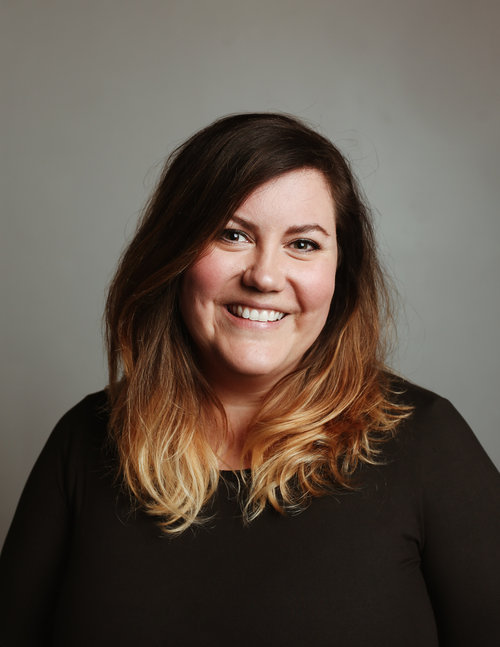 Erin is the founder and CEO of artist management company Olivia Management. She received her MBA from Vanderbilt's Owen Graduate School of Management with a concentration in entrepreneurship and strategy. Before starting Olivia Management, Erin worked as a product manager in Seattle at Amazon Music. She has consulted with Sony Music Entertainment, the Americana Music Association, Nashville Chamber of Commerce, Kind of Blue Music, Keb' Mo', GoodMusicAllDay.com, Rachel Potter (X Factor), ATL Collective, the Nashville Entrepreneur Center, and worked at Universal Music Group Nashville which consisted of imprints Lost Highway Records, MCA Records, and Mercury Records. In 2018, she led The Secret Sisters to a Grammy nomination for Best Folk Album. Her current management clients include Matthew Perryman Jones, Jill Andrews, Hush Kids, and Smooth Hound Smith.
In addition to music consulting and artist career management, Anderson teaches as an adjunct professor at Belmont University in Music Business and Entrepreneurship. Her classes cover the topics of starting businesses, interning in the music industry, refining resumes and cover letters, and serving the community through entrepreneurship. She has been a featured speaker at the Music Biz conference, the Americana Music Festival Conference, CD Baby's DIY Conference, Yale's Women in Business Club, HOBY Leadership camp, Belmont's Best Job Ever Conference, and many more.
Erin was named a finalist in the Nashville Emerging Leader Awards in 2016 and 2018. She serves as the staff director at Owen Graduate School of Management's Accelerator Summer Business Institute, volunteers to teach entrepreneurship to inmates through the BEST program, taught leadership and development at Vanderbilt University's Peabody School and was one of the founding members of the Nashville Entrepreneur Center's Advance Nashville initiative in digital music.
A Note from your Instructor:
Dear Artist,
For the past four years I've spent countless hours sitting with musicians and formulating a plan to help them release their records. On average, my clients have spent around $2,500 for the advice contained herein. You might have taken courses at a college that cost $1,000 or more. My courses at universities cost over $3,000 each to take. I understand that this is a large investment but I hope you will invest in your future and let me help you make sure your music reaches the most people possible. Your investment now could mean a many times return in the future. I believe art is important to move our society forward, I believe that songwriters contribute something important to the world, and I want to help you!
-Erin Anderson
Course Curriculum
Introduction Class
Available in days
days after you enroll
Class 1 : Money Matters
Available in days
days after you enroll
Class 2: Negotiation
Available in days
days after you enroll
WHAT ARE PEOPLE SAYING?

"Erin's savvy, entrepreneurial approach to releasing independent music changed the course of my release plans; my scattered vision became cohesive, my inconsistent branding became clearer, my approach to merchandising, braver. And best of all, she's in it for the music."
- Mary Bragg

"I first came to Erin with a finished album, and no idea what I was doing. Erin not only helped me release an album, she taught me
how to release an album with strategy and purpose, and most importantly, how to get it heard
."

"Working with Erin Anderson has been like ditching a bicycle for a motor vehicle. Her knowledge, insight, and music industry savvy have saved us a boatload of time and advanced our career quicker than anything we have tried to date. We recommend her wholeheartedly-- not only because she is a crazy-good coach but also because she is an amazing human."
- China Kent, Alright Alright


"Erin's insight has truly made a difference in the way that I plan for and release music, and for that I am truly appreciative! She taught me that you can't just put music out into the world without a plan."
- Brittany McLamb


"Even with a degree in Music Business from Berklee and experience at small record labels, I had no idea how to manage or develop myself as an artist and I knew needed some help. Erin has walked me through branding, social media management, and one album release with another one due out this year. With her advice we were able to fully fund our PledgeMusic Campaign and land spots in a number of notable press outlets. With this small arsenal of successes in hand, we have been connected to higher quality performance opportunities....working with Erin is like having a music business personal trainer. She offers great advice to keep us on track in reaching our goals."
- Melissa Wright, Mink's Miracle Medicine
DETAILED COURSE CURRICULUM
Introduction
Welcome to Educate by Olivia Management! This initial class introduces you to our founder and covers the basics of what you need to know before starting this course. You'll Meet Erin Anderson (CEO of Olivia Management and Educate for OM) in a short video and learn a bit about her background in the music industry as well as her goals in creating this course. You'll get an overview of the classes in this course, including some info about what topics are covered in each class, and receive instructions on how to move through the teaching modules at your own pace and navigate the school website.

Class 1: Money Matters
"Money Matters" provides a detailed look at the costs involved in releasing an album independently. Divided into two main sections, this class starts with a breakdown of all the possible roles that different team members play as they assist your album release. If you've struggled with whether or not you need a publicist, when to send tracks to radio stations, or what type of support is the most cost-efficient for your budget, this class will be a huge help. The second half of this class focuses on how to actually build a budget for your record release, and includes timeline and spending tips to make you feel confident in the ways you invest to promote your album. Topics covered in this class include where to spend money, where to save money, what team members to hire, and how to budget efficiently.
Class 2: Negotiation
This Negotiation class is focused on sharing useful tips and tricks for easily and successfully negotiating all aspects of releasing an album. From hiring team members like publicists to paying for advertisements and exposure, the goal of this class is to teach you the skills necessary to negotiate with confidence and arrive at a win-win solution each time. This class starts a video of Erin's "top ten negotiating tricks" followed by discussion of why and when the assistance of a lawyer might be helpful. From negotiating with producers and team members to publicists and promoters, this class covers all the info you'll need to negotiate with confidence. Includes a case study negotiation example used in top business schools across the country!
Class 3: Fundraising
The Fundraising class covers the process of raising money to release and promote your album independently, from start to finish. Featuring success stories of bands that have successfully funded their projects as well as discussion of common issues that cause fundraising efforts to fail, this class offers advice on how to choose and clearly define your fundraising goal. In a series of lectures, written lessons, and interviews, this class will walk you through the various methods available to raise money, discuss the pros and cons of popular crowdfunding websites, offer guidance throughout the fundraising process, and share tips and insider tricks based on Erin's extensive experience raising funds for the artists she manages and consults. Topics covered include crowdfunding platform options, planning and executing a timed fundraiser, common mistakes, and pro-tips for a more successful fundraising campaign. This class also features an exclusive interview with Grammy-nominated (and Olivia Management clients) The Secret Sisters about their successful Pledge Music campaign.
Class 4: Record Release Timeline
The Record Release Timeline class will walk you through the planning and execution of your record release, saving you time and energy while ensuring that everything runs smoothly right up to the release date. You'll get a step-by-step breakdown of Erin's tried and true timeline for all of the tasks associated with releasing an album. Each task is broken down into weekly bite sized lists that you can approach one-at-a-time. This class is designed to make your life easier and help you stay organized throughout the record release process, so you can focus on the music! This class includes a slideshow explaining each different step in the record release process, tips for keeping your team up-to-date, and a pre-made spreadsheet for you to fill out with your own record release timeline!
Class 5: Radio Promotion
This class is part one of a two-part series on promotional campaigns (radio and streaming) that covers everything you need to know about the process of promoting your new album via radio stations and online playlists through streaming services. This class is all about how to get your music on the radio. Beginning with a quick video detailing the ins and outs of radio promotion, we'll cover radio formats, common industry terms related to radio promo, how to find, hire, manage, and work closely with a radio promotion team, what to expect from a radio campaign, and get into details like pricing and payment for radio promotion.
Class 6: Playlist Promotion
In this class about promoting your music via online playlists and streaming platforms, we'll look at the many streaming services available, which platforms are most popular and useful for artists, and walk you through the steps to claiming and using your Artists' page and tools in Spotify. This class also covers how to get your music heard on Spotify, how to build a streaming campaign, which aspects of the promotion process can be done yourself, and which goals might require hiring a streaming promotion team or expert help. Special features in this class include a sample radio report, a list of different stations and formats for submitting your music, detailed instructions for claiming, verifying, and promoting your Spotify artist page, and a list of companies that promote new artists via radio and streaming services.
Class 7: Branding and Social Media
This class covers all aspects of creating an active, engaging online presence as well as a cohesive brand. Broken into two parts, this class begins with a look at what makes up an artist's image and how to create, enhance, and describe your brand to media, fans, and potential team members. We'll look at artists that have done a great job branding their music, and then run through some activities to help you create a visual identity that matches your sound. Includes instructions how to present visuals and promo material to magazines and PR people as well as video interviews with top brand managers, links to top branding agencies, and tips for getting in touch with good videographers and photographers in your area. The social media section features interviews with social media experts, tips on targeting posts for social advertising, and best practices for using social media to boost record sales and fan engagement. Having a successful social media strategy and crafting a visual brand that matches your musical sound are both important aspects of building your career, and both will contribute to the success of your album release.
Class 8: Publicity 101
Do I need a publicist? What does a publicist do? Where do I find a publicist, and how much should I pay them? How do I know if my publicist is doing a good job? All these questions and more are addressed in this class, Publicists 101. You'll learn how to find, hire, manage, and work closely with a publicist to grow your buzz. This series of lessons blends lectures and video components with interactive activities and real-world examples like sample publicity agreements, worksheets on searching for a publicist, sample publicity timelines, and sample press releases. This class also includes on-camera and Skype interviews with skilled publicists currently working in the music industry to provide context, warnings, and insight into the importance of steering your public image in the right direction. If you've ever considered whether or not you need help promoting your music to a wider audience, this class will help you understand what options are available to you and how to approach the topic of publicity from the perspective of a seasoned professional.
Class 9: Production and Distribution
Divided into one section on production and one section on distribution of your album, this class includes video lessons covering what to look out for during the production and distribution process, which services Erin uses for distribution and production (and why), tips for getting the most out of your distributor, how to release singles, how to set up a pre-sale campaign, and more. We'll talk about production timelines, share a diagram of digital aggregators with their offerings and price comparisons, suggest some trustworthy industry vendors Erin has worked with in the past on successful albums, offer an overview of various distribution agreements, and share a horror story about a production project that went wrong. The goal of this class is to share our experience and insider information about the production and distribution sides of releasing an album, so that your album will be printed correctly, your budget and timeline will be on-point, you'll know what to expect at each step of the way, you'll feel confident in making good decisions about how to spend your money, and your record will be distributed and exposed to the largest number of fans in the most efficient way possible.
Class 10: Release Week
It's the week of your album release! How do you make the most of this week, when all eyes are on you and your album? This class takes you through the final days of the record release process, and shows you some ways to make the most of the buzz surrounding your release. Featuring an on-camera interview with artists about their releases, this class details what should happen in the final week of promotion leading up to a successful album release. We'll show you samples of some great release week events to boost sales, offer tips for what you should be posting on social media, discuss types of advertisements that are most useful the week of your album release, list what topics should be top priority in your team communication, show you how to plan and execute a killer release show, talk about how to host a listening party, and discuss how to kick off an album release tour. The day your album comes out, you can sit back, relax, and celebrate, knowing you've done the best possible job of promoting your art so that the maximum number of friends, fans, and future promoters have a chance to hear it.
Extras:
The following extras are included with the purchase of the full "How to Release an Album Independently" course at no extra charge.
Tech Tools:
A comprehensive list of all tools that Olivia Management uses to manage artists efficiently and stay on top of deadlines- including links to download, discount codes, quick tutorials and best practices.
Bonus Resources:
Additional resources in this bonus section include Erin's list of relevant books to read, great TED Talks about the music industry to watch, examples of electronic press kits (EPKs), links to great music blogs that feature new music, and other useful sources to explore as you continue your education.
HOW IT WORKS:
Once you purchase the course, you'll have immediate access to the introductory class as well as Class 1: Money Matters. After that, new classes are leaked in 24-hour increments. We'll send you a reminder each time a new class is leaked, so you'll know whenever new content in your course is available to you.
There's no pressure to complete a full class each day if you don't have time, but you'll have an opportunity to start a new class each day if you want to stick to that schedule. You will have access to course materials for six months after your initial purchase, so there will be plenty of time to pace yourself, revisit certain lessons, and work at your own ideal speed.
Frequently Asked Questions
When does the course start and finish?
The course starts when you enroll (purchase the course) and new lessons are leaked daily! When you purchase the course, you'll have immediate access to our introduction class as well as Class 1: Money Matters. After that, a new class will be leaked every day, meaning you'll have access to Class 2: Negotiation 24 hours after your purchase. This course is a completely self-paced online course, so there's no pressure to complete a full lesson each day, but it's nice to know that you'll have dripped access to the content daily until the end of the course. You decide when you start and when you finish.
How long do I have access to the course?
You will have access to your course materials in the online school for 6 months after your enrollment date. Much of the information in this course is download-able, including cheat sheets, spreadsheets, activity assignments, and various documents related to the lessons. We encourage you to take notes, as the process of filtering our version of the lesson through your own words is an important part of the learning process. We want you to be able to revisit these lessons as many times as you need to make sure you get all the info we're offering for six months. That way, we can walk with you throughout the entire process of putting out your album.
What if I am unhappy with the course?
We would never want you to be unhappy! If you are unsatisfied with your purchase, contact us within 14 days of your purchase and we will give you a full refund.
I live in the UK. Will this course apply to me?
Some of the classes will be relevant to your music career in the UK, as best practices for marketing, branding, streaming, social media, and negotiation are similar in the US and UK (and worldwide). But the specific advice about publicists, radio, production, and distribution tend to be more country-specific. If you are looking to break into the US market, this course will be great for you!